As a business owner, understanding cash flow is critical to the success of your operation. So, what exactly is cash flow?  Here's a brief description of what it is…and what it's not.
What is cash flow? 
Simply put, cash flow is the amount of money coming into and going out of a business measured and recorded over specific time periods, ranging from daily reviews to an annual summary. All company income, overhead and expenditures, such as money made from sales, regular expenses like rent, invoices, payroll and taxes are taken into account in financial reporting, along with payments on business loans or investments in growth.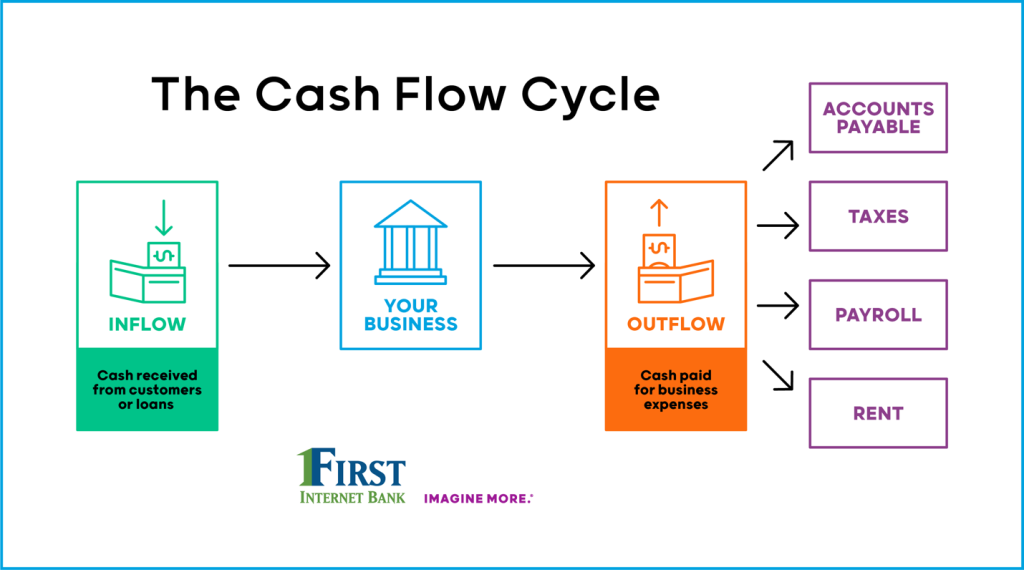 The objective of the financial report is to be able to assess:
The amounts and timing of cash
Where the funds came from and where they go
What it's not: cash flow and profit are different:
Now that we've defined what cash flow is, it's also important to note how it differs from profit:
Again, cash flow is the money that goes in and out of a business
Profit measures financial success, or how much revenue the business makes after all expenses are subtracted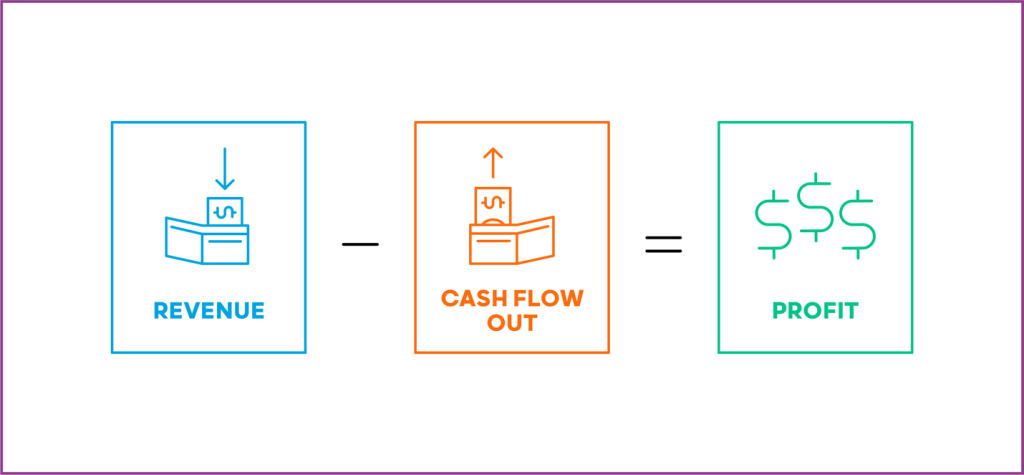 In other words, while profit is the goal of every company, cash flow is what keeps it operating. Profit is a measurement of ongoing sustainability, while cash flow indicates the ability of a business to pay its bills.
Good cash flow management is vital:  
An important note to business owners: never underestimate the value of effective cash flow oversight. Successfully managing the flow of incoming and outgoing funds, ensures that there is enough cash to meet all financial obligations and make investments to improve future business.
Cash flow management tracks and coordinates past, present and future expenses. It ensures that not only are invoices paid on time, but that employees are adequately paid and that future funds are available. When cash flow is effectively managed2, the risk of business failure is reduced, and growth is a greater possibility.
One of your key management tools is the cash flow statement. It provides a detailed breakdown of a business' cash inflows and outflows over a particular period. Monitoring cash flow statements allows business principals to identify valuable patterns to help adjust both budgets and future plans.
What is cash flow forecasting? 
Think of it in much the same way that weather forecasts predict sunny or rainy days. Cash flow forecasts3 look to the future and estimate a business' cash in- and outflows. This can help drive decisions to increase budgets or cut costs by projecting cash flow over a specific time period: monthly, quarterly or annually.
As a practical matter, some lenders require forecasts from potential borrowers that look out as far as two years into the future. Knowing what might be ahead can help businesses plan accordingly.
For example, companies with a cash-positive forecast might look to make investments, expand their business or pay employees more. Cash-negative companies will need to maintain close tabs on their cash flow in order to keep paying suppliers, employees, taxes and lenders on time.
An awareness of your cash flow is crucial to success. And now you can make the process simpler by choosing a First Internet Bank Do More BusinessTM Checking account with Cash Flow Analysis (watch this quick video for all the details), financial tools that allow you to:
Access key cash flow metrics 24/7
Receive insights based on your current data
Benchmark your performance against industry peers
Effectively forecast revenue streams based on the impact of your financial decisions
Plus, Do More Business Checking delivers even more:
View all your business and personal accounts in one place
Achieve your financial goals with budgeting tools
Track your net worth and financial wellness.
Make better decisions, increase profit and accomplish your goals. If you are already a Do More BusinessTM Checking – great news. All you need to do is log into your account, click the "Cash Flow Analysis" tab and follow the instructions.
If you aren't taking advantage of all our business checking account has to offer, what are you waiting for? Add Do More BusinessTM Checking to your existing First Internet Bank account and take greater control of your cash flow – along with your day-to-day finances. Gain all the insights…with none of the busy work! Want to learn more? Contact one of our dedicated Relationship Bankers at bank@firstib.com or 1-888-873-3424.