The Smart Option Student Loan by Sallie Mae
Ready to invest in a college education? Say hi to Sallie Mae.
If you're attending a degree-granting institution, pay for college the smart way with education funding from Sallie Mae®. Sallie Mae higher education loans are designed for undergraduates, graduate students and parents. Loans offer multiple repayment options and competitive interest rates, helping you pay for college expenses not covered by scholarships or federal loans.  
Need tuition? Finance your education funding needs before you hit the books.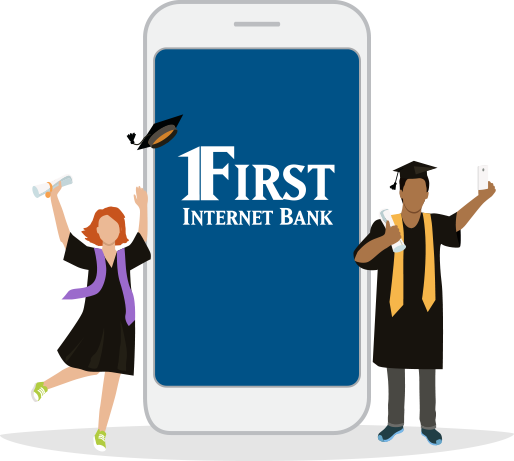 The Smart Option Student Loan for undergraduate students offers:​​​​​​​
Multiple in-school repayment options, plus a choice of competitive fixed and variable interest rates providing even more flexibility

No origination fees and no prepayment penalty

Benefits and an interest rate reduction available

Rates that reward creditworthy borrowers

Ability to apply with a creditworthy cosigner to help you qualify

100% US-based Student Loan Specialists
First Internet Bank is compensated for the referral of Smart Option Student Loan customers.
Interested in other options for financing higher education?