DO MORE BUSINESS™ CHECKING
Ready for an award-winning, FDIC-insured account that does it all for those who do it all?  Enjoy the industry-leading benefits you need to not only run, but grow, your business. Plus, track all your finances in one place. Designed for busy owners, it's simply the best business checking account out there. Sound too good to be true?  Keep reading.
Enjoy benefits designed for your business: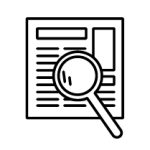 No minimum balance and no monthly service fee
No other hidden fees either

Unlimited transactions
Because you shouldn't have to pay to run your own business

Competitive interest
Earn 0.50% APY with an average daily balance of $10,000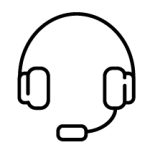 Dedicated customer success specialists
Need help, our team has you covered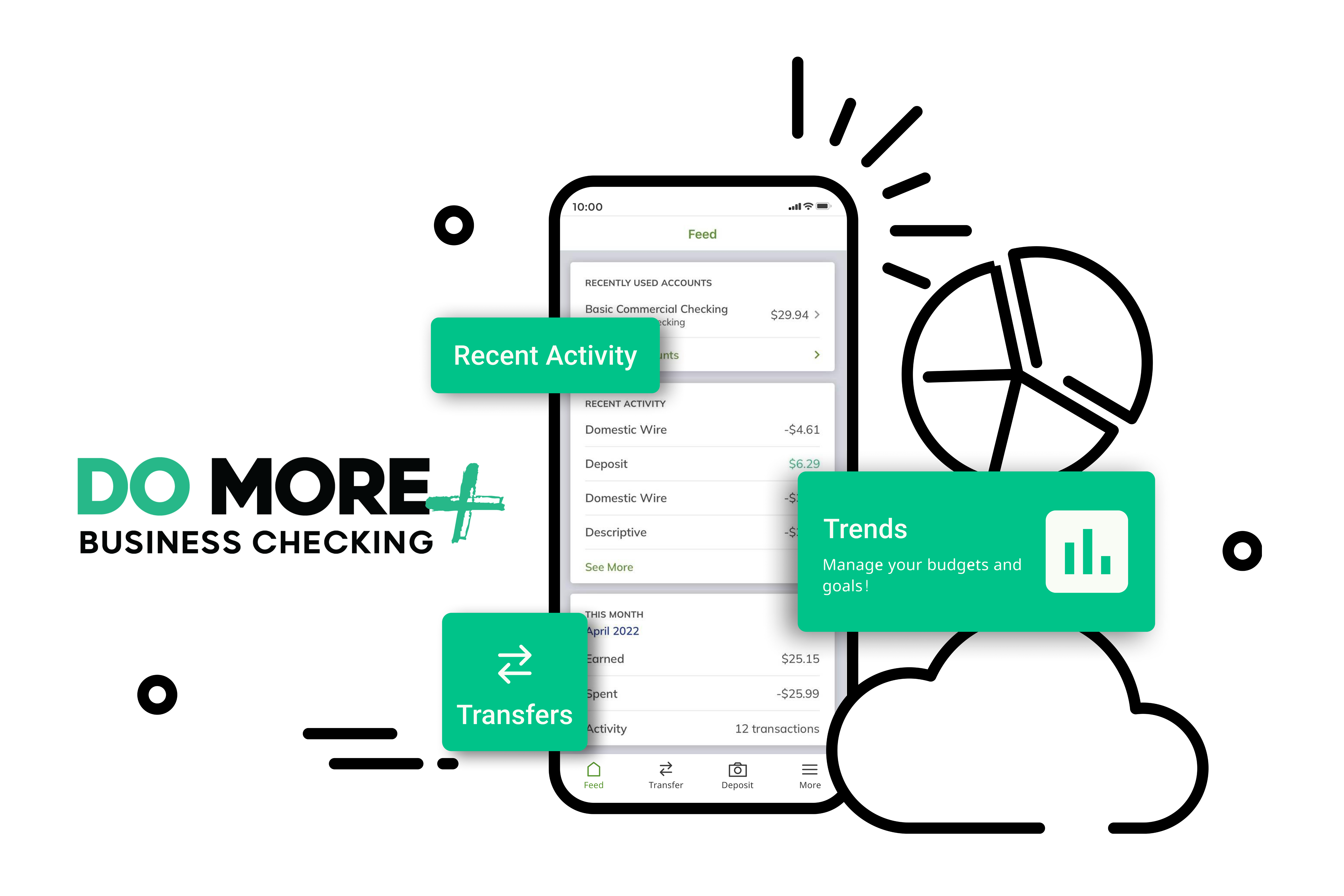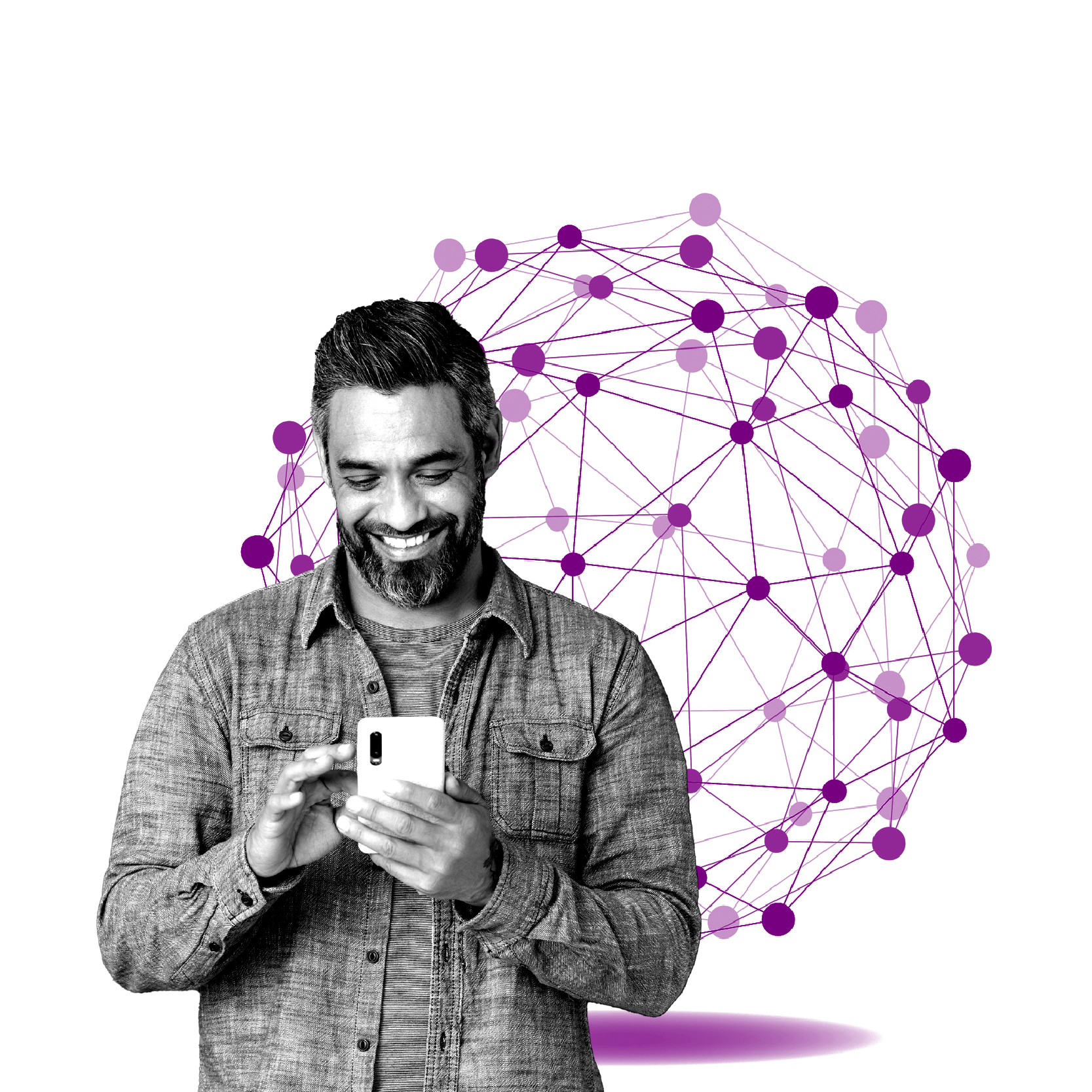 See your big financial picture – even on a small screen
One account gives you greater control of your business – and personal – finances.  Get a 360-degree, big picture view of your money on desktop, mobile and tablet devices:
See all of your personal and business accounts at a glance. Yes, we mean all of them – even if they are with other financial institutions. Plus, you can add additional accounts like credit cards, mortgage and investments
Gain insight into your future financial goals with budgeting tools
Track your net worth and financial wellness
When you are founded by an entrepreneur, you understand that the needs of small business are constantly evolving. Why wait? You're only minutes away from a better business banking experience.
LOOKING FOR THE BEST SMALL BUSINESS CHECKING? YOUR SEARCH IS OVER!
Looking high and low for the best small business checking account? Look no farther. Meet Do More BusinessTM Checking – an award-winning* account that simply does it all. Doesn't it feel good when you find exactly what you need?
*Named Newsweek "Best Small Business Checking Account" 2021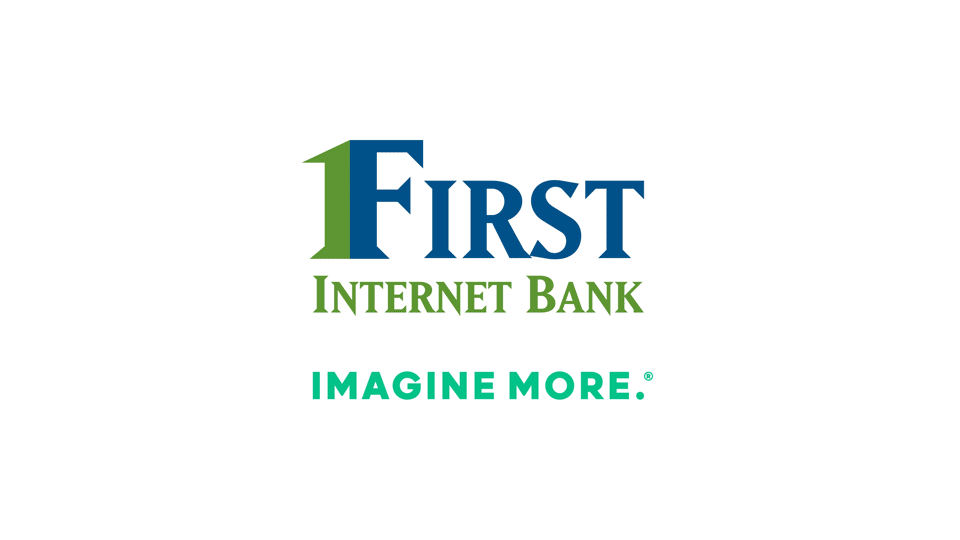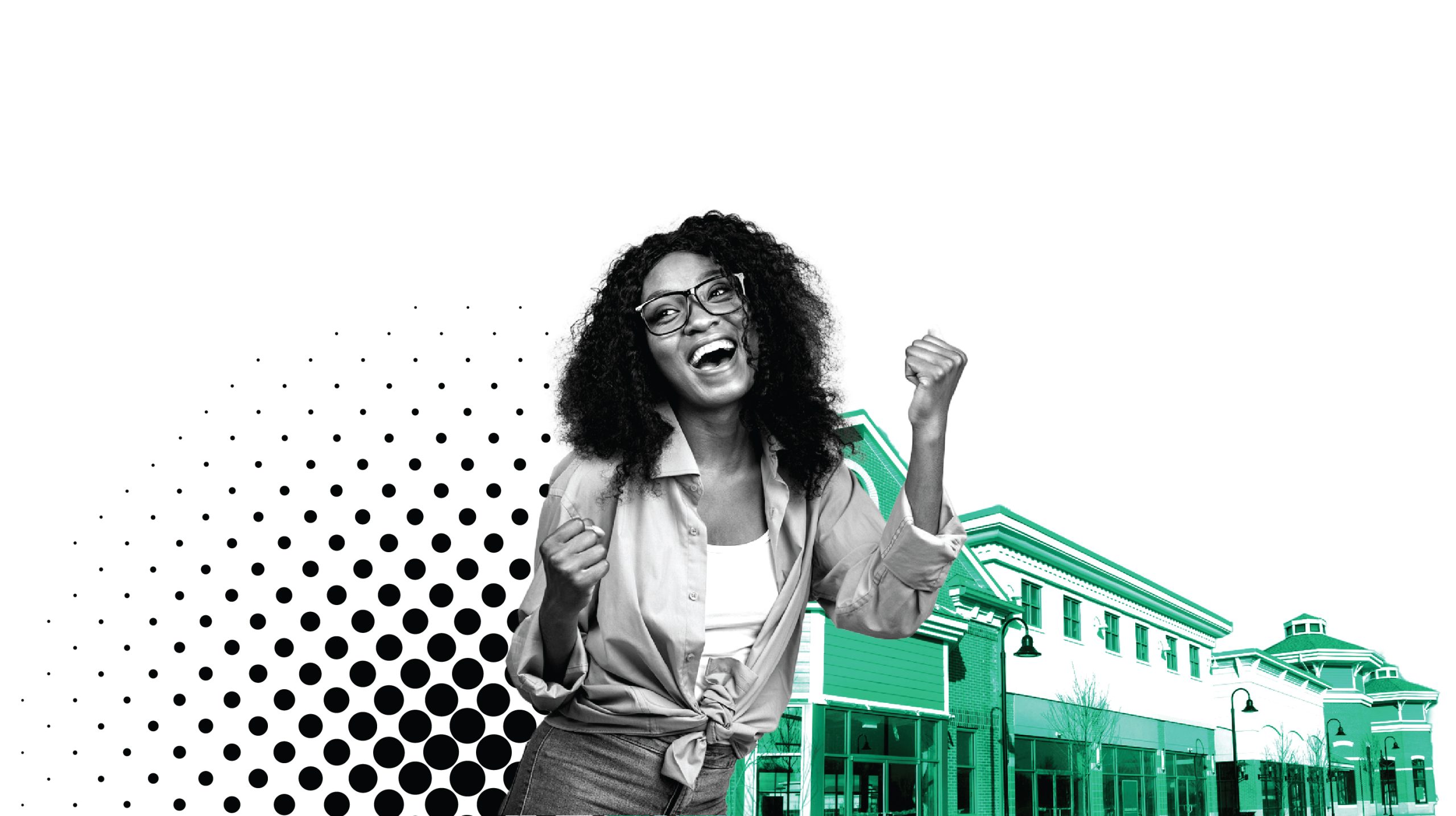 Make the switch today
Looking for quick and easy, step-by-step instructions?
Complete your application
in just minutes
It's quick, it's easy and it's all online so you can focus on what matters most — growing your business.
Additional features and benefits

Convenient tools to make everyday banking easier
Take advantage of free online and mobile banking, remote and scanned deposit options and electronic statements

Get reimbursed up to $10-per month in ATM fees
We'll cover the ATM fees charged by other banks

Integration with our business savings accounts
Looking to earn even more? Check out our high-yield online savings account options. Learn More
Additional Resources for Business Owners
Looking for tips and tricks to help keep you ahead of the competition? Check out these articles specifically created for businesses and their owners. Looking for even more?
Rates last updated 7/27/2023. Rates are subject to change on any day and will be updated by 10:00 AM EST. Please be sure to check this page after 10:00 AM EST for the rate that will be honored today. Fees may reduce earnings on account. The period used to calculate average daily balance for the Small Business Checking account is monthly. For additional information, visit our Disclosures page.