Add hours back into your day with the convenience of our technology.
Efficiency is key when it comes to keeping up with the demands of your business. Our Treasury Management services and convenient online tools make it easier to manage your accounts anytime, anywhere.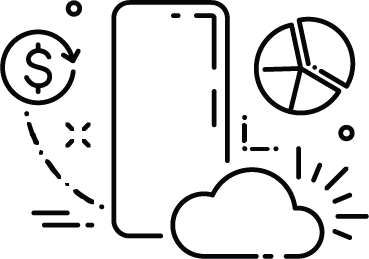 Contact our Treasury Management team
Commercial Deposit Services
To help you manage your deposits and liquidity, we offer several account options:​​​​​​​
Analyzed and Premium Checking
Zero balance accounts
Public and non-profit solutions
Payables Solutions
Streamline your organization's cash outflow with multiple options for disbursements:
ACH (Automated Clearing House) disbursements
Wire transfer services
Corporate credit card
Commercial bill pay
Receivables Solutions
Manage your deposits quickly and easily with multiple options:
ACH (Automated Clearing House)
Remote deposit capture (from your desktop or a mobile device)
Sweep Services
Deposit funds in a checking account to pay down a line of credit with a daily sweep or maximize balances with a zero balance account sweep.
Fraud Prevention
Prevent unauthorized access or attempted payments fraud with added layers of security:
Check positive pay
ACH debit block/filter
Commercial Online Banking
Manage your daily financial information electronically from wherever your business takes you.
Approve electronic transfers through our app or with a token
Manage transfers for deposit accounts, loans and credit cards all in one view
Set user limits with end-user entitlements
Receive balance alerts
Pay bills online
Access accounts through online or mobile banking
View statements electronically
Archive images