all about working at our

new HQ
A unique bank deserves a unique headquarters. That was our goal when we moved into our new home…and we think we nailed it. Can you name another bank that has a 4-story mural, beer taps and an 18,000 square foot open-air deck called "The Backyard" that's perfect for grilling out or a concert? Didn't think so! Check it out:

COLLABORATIVE WORKSPACE
The HQ was designed with our unique company culture in mind. An open floor concept, bathed in natural light with over 40 meeting rooms, delivers an inviting space for coworkers to create and share big ideas. Ergonomic chairs, standing/sitting desks and phone booths for private calls? You better believe it.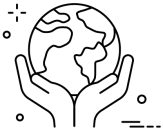 ENVIRONMENTAL FRIENDLINESS
Green is one of our favorite colors. With an open-air patio featuring 2,500 plants, watered from a 6,100 gallon cistern that collects rainwater, to 18 electric vehicle charging stations in our covered garage, we believe little things can make a big difference. Did we mention our lighting is more energy efficient? We think that's a bright idea, too.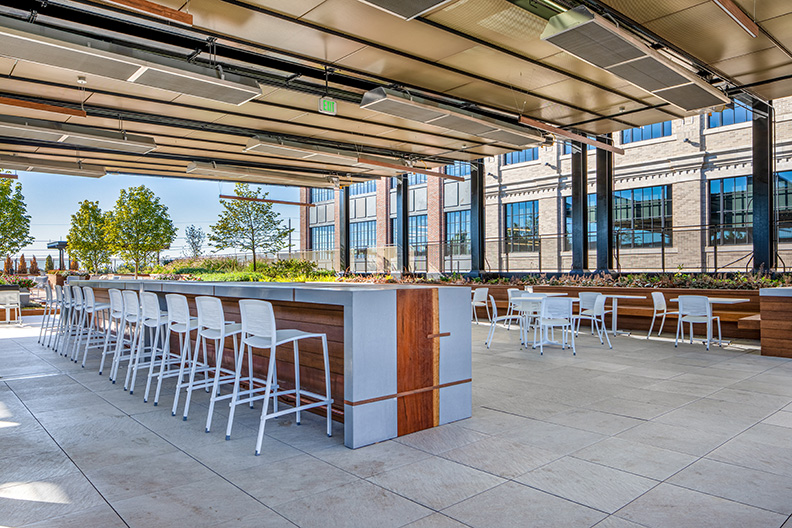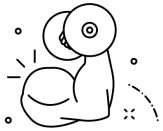 ONSITE FITNESS
Work-life balance is the key to increased personal and team performance. Our fully-equipped private gym provides a healthy escape, with the latest in cardio, yoga and weightlifting options, so you can take a break, get centered and attack your workday refreshed.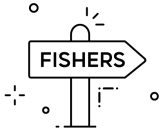 LOCATION, LOCATION
Our headquarters is located in the heart of downtown Fishers, Indiana and there's a lot to love. Bike and running trails, parks, retail and restaurants…it's all within walking distance from our front door. When you are founded by an entrepreneur, supporting the local community is essential.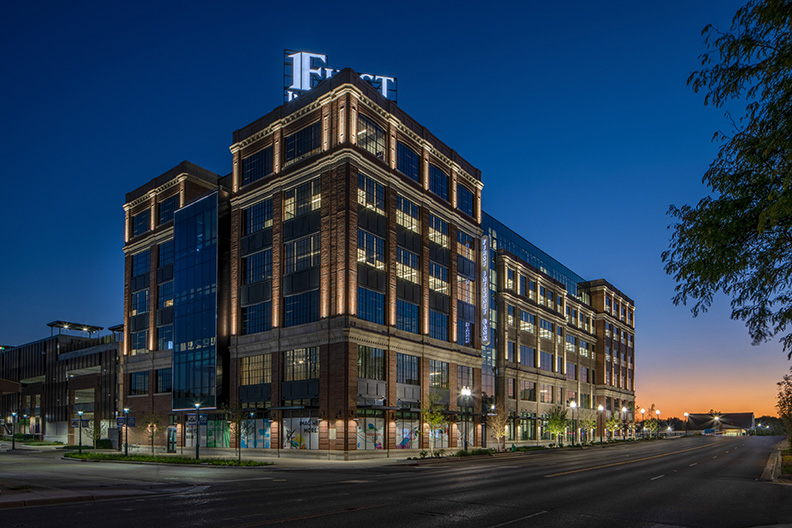 BUILDING BETTER
How do you create a structure as remarkable as the people who work there? Like this: