Competitive credit cards that work for you.
Apply today for a First IB credit card and take advantage of competitive interest rates and no annual fees. Plus, our new Cashback card offers an introductory rate for balance transfers, and better yet, pays you 3% for gas transactions and 1% for all other purchases — that's like putting money back in your pocket!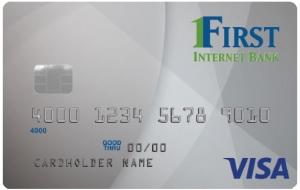 Both cards offer streamlined account integration. View your credit card information and transaction details along with your other accounts in online banking using the same login. You can also make real-time credit card payments online with just a few clicks.
Choose the card that's best for you.
Annual Percentage Rate (APR)
12.99 %
Cashback
3% for gas and 1% all other purchases
Cash Advance Rate
18.99 %
Monthly Payment
Minimum 5% of new balance but not less than $25.00
Annual Percentage Rate (APR)
16.99 %
Cash Advance Rate
16.99 %
Monthly Payment
Minimum 5% of new balance but not less than $25.00