Modern Online Bank. Timeless Banking Principles.
What can we do for you today? Easy: Competitive rates, real-time transaction processing, flexible account options and great service. How do we do it all, you ask? We were an online banking pioneer, opening our virtual doors way back in 1999. (And Internet years are like dog years!) We have mastered the business of online banking, and we're passing the benefits on to you.
First Internet Bank is Growing and Thriving.
We don't have branches on every street corner. Instead, we focus our resources on creating and improving convenient tools that let you manage your money from home, work, an airport terminal, soccer practice… The word is out: First Internet Bank is the bank that goes where you go!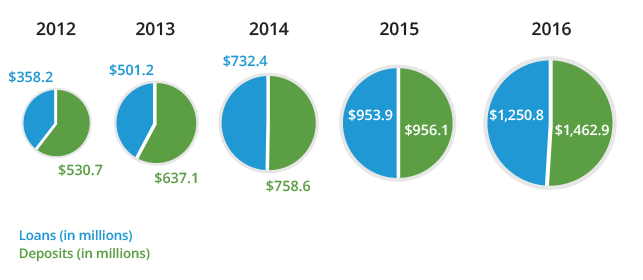 We Do Business and Have Customers in All 50 States.
Think of us as the community bank for the Internet: our customers live everywhere! Chances are, if you live in one of these six states, your neighbor may already be banking with us:
Top States by Dollars Loaned + Deposited

*Based on dollars loaned or on deposit from customers based in these states. Data current as of 6/30/2016.
First Internet Bank has been named one of the Best Banks to Work For by American Banker for three consecutive years, a Top Workplace by The Indianapolis Star for two years in a row and a Best Place to Work in Indiana.