Have Cash to Stash? Which Savings Tool is Best?
By First IB on March 9, 2017
Posted in:
Blog updated on 9/19/2017
Savings accounts, money market accounts and CDs are all good options for storing your money while earning some interest. All accounts provide a safe place to keep money outside your checking account, are insured by the FDIC for up to $250,000 and accrue taxable interest.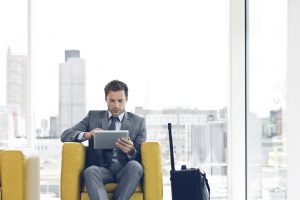 While money market savings and regular savings accounts allow for unlimited deposits and electronic fund transfers, Federal regulations limit the number of withdrawals you can make (up to six). On the other hand, interest rates for Certificates of Deposits (CDs) are typically higher than savings and money market accounts, but CDs require a fixed term. So how do you choose which is best for you?
Money Market Savings Accounts
Because they're somewhat of a hybrid of checking and savings, money market accounts offer more flexibility than a traditional savings account. They're still governed by depository account regulations, but money market accounts offer the options of checks, debit cards and ATM usage, and they usually have a higher interest rate than conventional savings (at First IB our Money Market Savings account rate is 7x the national average!). However, money market savings accounts generally require a higher opening deposit and charge fees if your daily average balance falls below a certain amount.
Savings Accounts
Traditional savings accounts are more common tools for keeping money. Savings accounts earn a lower interest rate than money market accounts. But, if you are starting your savings from scratch or don't have enough money to avoid monthly maintenance fees, then a regular savings account is a good choice for you.
CDs
A CD is a savings certificate with a specified, fixed interest rate and a defined maturity date. CDs can be issued in any denomination as long as they meet a financial institution's minimum investment requirements. CDs restrict access to your funds until the maturity date of the investment (unless you want to pay an early withdrawal penalty), so this is a good choice if you have some extra money outside of your savings that you are comfortable locking up for a specific term. A CD is also a great option when you are less worried about growing your funds faster and more focused on of longer term savings goals. (Shameless plug: At First IB, we have some of the highest CD rates around.)
At First Internet Bank, we encourage you to maintain and build savings for life's major expenses like a new home, and unexpected costs like a major car repair. As your savings build, transferring your funds over to our Money Market Savings account or putting some extra cash into a CD might be a smart option to give you savings a boost.
If you have questions about which option would be best for you, contact one of our Relationship Bankers online or give us a call at 1-888-873-3424.
 *As of September 19, 2017, the national average rate according to bankrate.com for money market accounts is 0.12% APY.