You've served our country, now let us serve you!
At First Internet Bank, we appreciate the sacrifices you and your families have made by serving our country. And it's our honor to show our appreciation by offering VA home loans for active and retired military in all 50 states without any of the following fees: lender, origination, underwriting or processing.
Depending on your situation, loans include:
No monthly private mortgage insurance (PMI)
Financing of up to 100% of the loan
Streamlined refinancing for veterans with a current VA loan
30-year and 15-year fixed rate mortgages
No lender fees
No origination fees
No underwriting fees
No processing fees
Don't just take our word for it
"We were initially a little reluctant to choose an online based financial provider. VA loans can be notoriously complicated. In the past, I've gone with my regular bank but the rates offered by First Internet Bank were significantly lower than they or other banks were offering. Jessica, our loan officer was fantastic, knowledgeable and efficient. She was experienced with VA loans and guided us and our realtor through each step of the process. First Internet Bank's internet document upload worked smoothly and Glenda, our loan processor, was well organized and responsive to questions and our deadlines. All in all, this was the best mortgage experience we've had in over 20 years."- Bill, Bankrate Review
"I needed to refinance my home. Checked with a local lender and then Greg. Greg and First Internet Bank beat the other guys rate by over half percent. He used a VA loan and made the process easy. He was efficient, timely and knowledgeable in his field! I didn't even have to leave my home to go through this process. I would recommend Greg and First Internet Bank to anyone!"- Zillow Review
"I would like to take the time to recognize and thank the team FIB for making our 1st VA Home Purchase a great experience. I would like to thank Kent and Katie for their hard work and attention to detail. Even with the time difference (Nevada) they have been able to take care of us in a very timely manner without the fear of not meeting our closing date. I know that there were a lot of hands that touched our file to make it happen, thank you to the behind the scene workers as well. I look forward to the opportunity to working together on our next home purchase."- James, ConsumerAffairs Review
"I am a Realtor in Arizona and I worked with Jacklyn on a VA transaction where we had a contingency in which our Buyer had to sell their current home in order to close our transaction. Needless to say, there were many bumps along the way with the other transaction causing delays on our end. Jacklyn handled all of the problems that we encountered with professionalism and worked outside of the box to find solutions and followed up with not only myself, but everyone involved to ensure that we were able to stay on track and get our mutual client's into their new home."- Lisa, ConsumerAffairs Review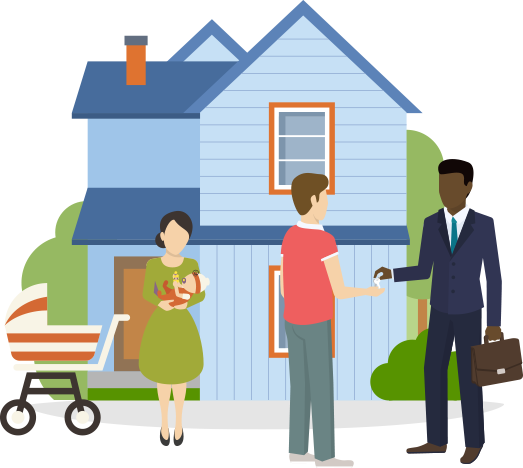 Talk to us about pre-approval
Getting pre-approved shows realtors and buyers that you're a serious, credible buyer, which can give you an advantage over other buyers interested in the same home.
To get started, simply apply online (anytime, anywhere, no appointment needed). Once we receive your application, we'll connect you to one of our experienced loan officers, who will help you choose the right loan option.
Monday – Friday8:00 AM – 8:00 PM EST
Saturday9:00 AM – 4:00 PM EST
Resources, insights and information