Find the right loan for you!
Financing a home can often be as overwhelming as it is exciting. But it doesn't have to be stressful if you understand your loan options. Whether you're buying, building or refinancing a home, take advantage of available resources — hint, hint: like our Loan Officers — to help you choose the best mortgage option for your situation.
For starters, you'll want to identify the type of loan that will best fit your goals. Keep reading for an overview of the benefits and considerations of each loan type to help you choose the best option.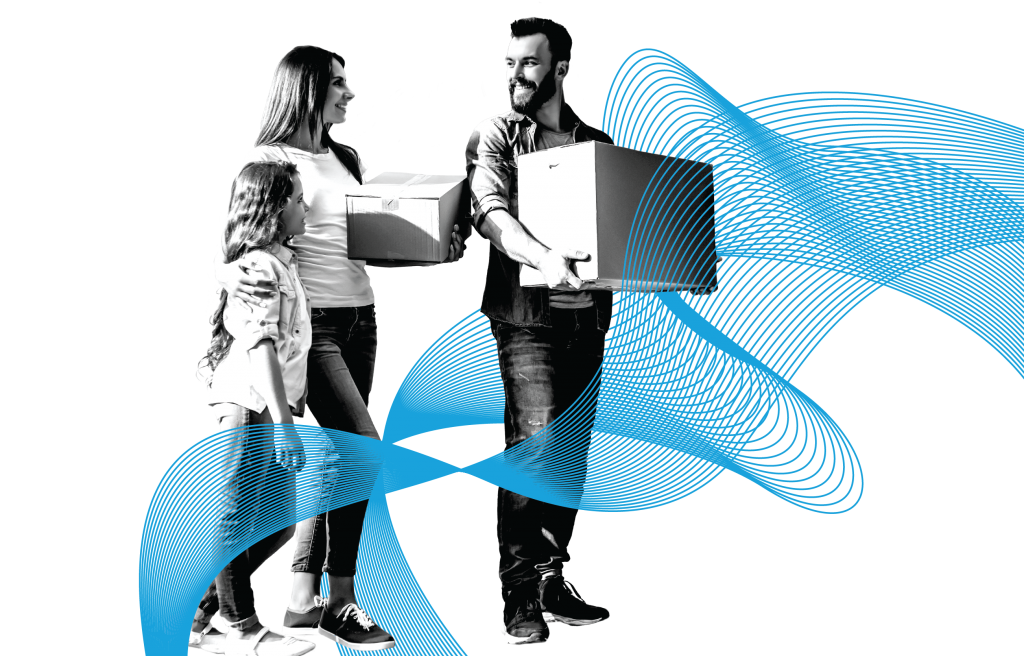 Conventional


Fixed-Rate Loans
The most common loan type, the interest rate is the same for the entire life of the loan. APPLY NOW
Key benefits
Monthly payments are always the same
Rate never changes
Consistent amount for budgeting
Worth considering if you…
Want to pay the same amount every month
Have a fixed or steady income
Plan to stay in your home long-term
Also known as an ARM, the interest rate is periodically adjusted up or down based on a market index. APPLY NOW
Key benefits
Initial interest rate is usually lower than a fixed-rate loan
Payment amount can change (up and down)
Generally the lowest, short-term rate
Worth considering if you…
Need a lower interest rate
Can manage a fluctuating payment amount
Plan to be in the home for a short period of time
Low down-payment option with more lenient requirements for qualification. APPLY NOW  LEARN MORE
Key benefits
Typically available with a low down payment
More lenient lending requirements
Available for those with less-than-perfect credit
Worth considering if you…
Are unable to make a large down payment
Don't have perfect credit
Have higher expenses compared to income
Low down-payment loan option available to veterans and active military members. APPLY NOW  LEARN MORE
Key benefits
Typically does not require a down payment
Does not require mortgage insurance
Lower credit score requirement
Worth considering if you…
Are a veteran or active member of the military
Prefer not to make a down payment
Don't have a high credit score
Conventional loan amount that is higher than the standard mortgage loan limit. APPLY NOW
Key benefits
Increased purchase limits for higher-priced properties
Higher single loan amount doesn't require multiple smaller loans
Flexibility in loan terms
Worth considering if you…
Need a loan amount greater than $510,400 (in most states)
Have an established credit history
Key benefits
Fixed rate
Low monthly payments
Extended repayment options
Worth considering if you…
Want to renovate your home, pay for education or purchase a vacation home
Need to consolidate high-interest debt
Plan to make a major purchase
Home Equity


Line of Credit
A revolving line of credit you can use when you need it, similar to a credit card. APPLY NOW
Key benefits
Interest rate is adjustable, and usually lower than unsecured credit
Quick access to funds, once approved
Interest-only payments during draw period
Worth considering if you…
Want a home equity loan, but don't need the funds in a lump sum
Like to have access to money "just in case"