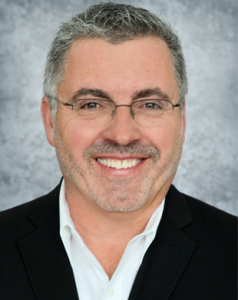 Scott Forster
Senior Loan Officer
Office: 855-272-4718
Fax: 317-713-4589
Email: sforster@firstib.com
NMLS #: 142038
Easy process. Quick approvals. Exceptional service.
At First Internet Bank, our goal is to give you an extraordinary experience from start to finish:
Fast, easy and hassle-free process — to get you to the closing table as quickly as possible
Intuitive application and loan portal — to make it a breeze to share with us what we need to know
We're committed to providing timely, attentive service when you need personalized attention…and state-of-the-art technology to lead you through the process if you're the DIY type. It's our way of giving you the best of both worlds. (Oh, and our rates aren't too shabby either. Just sayin'.)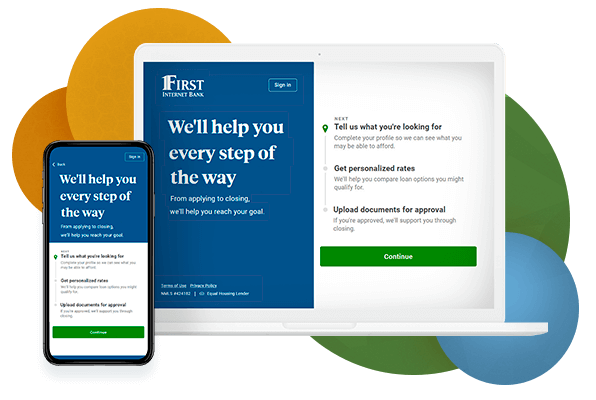 About me
My introduction to the mortgage industry began in 1995. I am as passionate about serving my clients today as I was when I first started. The lasting relationships I have formed makes this pursuit a rewarding one. With a focus on education, my primary goal has always been to serve my clients as an adviser, to help them make more informed decisions as we work together to navigate the journey to homeownership!
About First Internet Bank
From our founding in 1999, First Internet Bank has been passionate about delivering the convenience of technology and unparalleled support to our customers in all 50 states. We've helped thousands of people like you achieve their dreams of homeownership. With competitive rates for mortgages and refinancing, low fees and a straightforward process, our entire team is dedicated to serving you. We'll guide and advise you — honestly, openly and without surprises — every step of the way.
First Internet Bank offers a variety of mortgage loan options including:
Conventional, fixed-rate loans
Adjustable-rate loans
VA and FHA loans
Jumbo loans
Home equity loans and lines of credit
Don't just take my word for it
"I have already recommended Scott to three coworkers. I'm sure I could have shopped around for some aspects of the refinance, but overall they blew Rocket, Wells Fargo and others out of the water, be and Scott took much time to answer my many questions, very patient. I'm old fashioned. I wanted to walk in a bank and see someone face to face. I decided to take a leap. I am not disappointed. The process was, over all, so easy."- Gary, Social Survey review
"I rarely consider anything a 10 out of 10 or answer surveys but Scott and his team earned it. Answered every question I had within a half hour. Was honest. Everything he said matched the documents. No bait and switch like many loan officers do. Easy process. I didn't need to print out one piece of paper. The entire loan closed in less than 3 weeks. Even during a pandemic. Entire process was as hassle free as you can imagine. I have nothing negative to say about my experience. Thanks Scott."- Jacob, Social Survey review
"First Internet was exceptional in every facet of our refinance. Our loan officer Scott was very efficient, not pushy, and lived up to his word 100%. I would not hesitate to refer them to any of my family or friends. From start to finish, the process was very streamlined and professional. Their best attribute was complete honesty."- Clifford S, Lending Tree review
"Scott and his support group did a great job of keeping me informed of every step in the loan process. They were easy to work with and their follow up helped to keep me on task."- William, Social Survey review
"Scott laid everything out prior to jumping in and knowing what my end goal was (both refi and HELOC). Spelled out the steps required and then we just had the documents required ready and were ably to fly right through."- Christopher, Social Survey review
"Scott was incredibly helpful the entire way, and really worked hard to make sure the loan was done in an efficient and timely manner. I am very happy with my experience and Scott, and your entire loan team!"- Andrew, Bankrate review
"Great working with Scott. He is a very experienced lender which allows for a very smooth transition from application to closing. He is very thorough upfront because he knows what the underwriters need for a fast and efficient approval and close. We closed in less than 30 days! I would highly recommend Scott for all your financing needs."- Charles, Zillow review
"I just want to say Scott is the epitome of customer service. Incredibly knowledgeable, respectful, and customer oriented. We at no point ever felt pressured to do anything we didn't want and Scott worked very hard for us to come up different scenarios that were most advantageous to us. He also helped us work through an issue resulting from the prior close where the title agency goofed. He was under no obligation to, nor did we ask, but he engaged that title company, and sent all the documentation he could to support our issue. All said and done, Scott is great to work with, and we'd be happy to refer anyone looking for a mortgage or refinance to Scott and First Internet Bank."- Mark, personal email