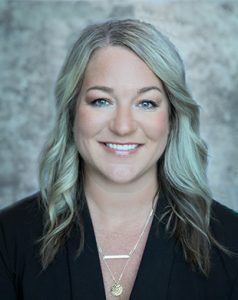 Jessica Callahan
Senior Loan Officer
Office: 855-479-7978
Fax: 317-713-4589
Email: jcallahan@firstib.com
NMLS #: 210367
Easy process. Quick approvals. Exceptional service.
At First Internet Bank, our goal is to give you an extraordinary experience from start to finish:
Fast, easy and hassle-free process — to get you to the closing table as quickly as possible
Intuitive application and loan portal — to make it a breeze to share with us what we need to know
We're committed to providing timely, attentive service when you need personalized attention…and state-of-the-art technology to lead you through the process if you're the DIY type. It's our way of giving you the best of both worlds. (Oh, and our rates aren't too shabby either. Just sayin'.)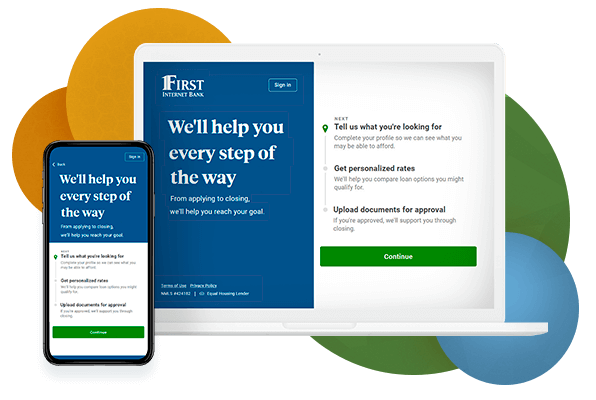 About me
I became a loan officer in 2007 and fell in love with the profession because of it combines my two favorite things- math and helping people.  I specialize in first time buyer programs and VA loans.  It is my personal belief that communication and transparency are the key to a smooth transaction.  I will take the time to make sure all of your questions are answered and work with you and your real estate team to find the best loan scenario for every situation.
About First Internet Bank
From our founding in 1999, First Internet Bank has been passionate about delivering the convenience of technology and unparalleled support to our customers in all 50 states. We've helped thousands of people like you achieve their dreams of homeownership. With competitive rates for mortgages and refinancing, low fees and a straightforward process, our entire team is dedicated to serving you. We'll guide and advise you — honestly, openly and without surprises — every step of the way.
First Internet Bank offers a variety of mortgage loan options including:
Conventional, fixed-rate loans
Adjustable-rate loans
VA and FHA loans
Jumbo loans
Home equity loans and lines of credit
Don't just take my word for it
"Jessica's customer service is always top notch! She's very communicative, tells us exactly what we need to know and what to expect, and always goes above and beyond to help us out as best as she can. She's amazing!"- Jeffrey, Social Survey review
"This was my fourth refinance. Jessica was by far the best I have ever worked with. Very attentive and always quick responding. I will definitely refer her to friends who are looking to refinance soon."- Stephen, Social Survey review
"We recently purchased a new home and after my previous experience with Jessica, we decided to go with First Internet Bank. The whole process was great and moved along easily. Our realtor was also very happy with the way the process went and will be recommending Jessica in the future. All around it was a great experience."- Adam C, Consumer Affairs review
"My loan officer was Jessica and she was by far better than what I expected. She was very patient throughout the entire process. She also kept me up to date whenever interest rates went down. I was able to make my request known and she in-turn presented the loan that best fit me an my family. I can't say enough good things about my pleasant experience. Thanks!"- Quinton, Bankrate review
"We refinanced our house mortgage using First Internet Bank of Indiana. Working with Jessica was a pleasure. She rightly guided me in choosing the best option for rate. The rates were very competitive. I did not have any issue with the documentation. Right from application to closing, it took around 3 weeks... it couldn't be any better than this."- Sandy, Zillow review