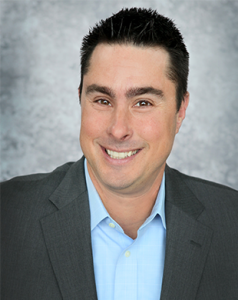 Christopher Lawson
Senior Loan Officer
Office: 855-279-3502
Fax: 317-713-4589
Email: clawson@firstib.com
NMLS #: 1001175
Easy process. Quick approvals. Exceptional service.
At First Internet Bank, our goal is to give you an extraordinary experience from start to finish:
Fast, easy and hassle-free process — to get you to the closing table as quickly as possible
Intuitive application and loan portal — to make it a breeze to share with us what we need to know
We're committed to providing timely, attentive service when you need personalized attention…and state-of-the-art technology to lead you through the process if you're the DIY type. It's our way of giving you the best of both worlds. (Oh, and our rates aren't too shabby either. Just sayin'.)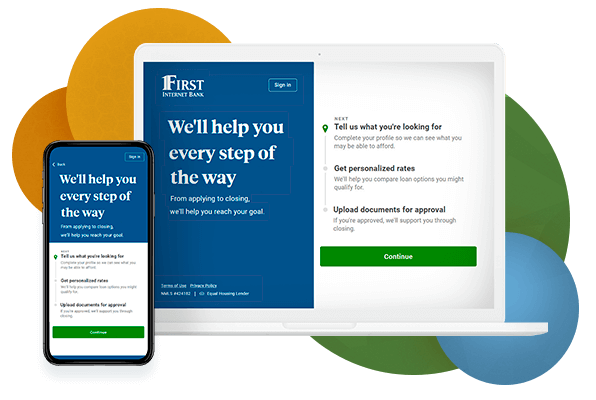 About me
I have more than 14 years in the mortgage business. Helping you make your dreams of home ownership come true is my primary motivation, and I enjoy being a part of something that affects you so positively and profoundly. I'll ask questions to uncover the best loan option for your specific situation. By being honest, open, and transparent throughout the loan process, I'm able to make you feel comfortable every step of the way.
About First Internet Bank
From our founding in 1999, First Internet Bank has been passionate about delivering the convenience of technology and unparalleled support to our customers in all 50 states. We've helped thousands of people like you achieve their dreams of homeownership. With competitive rates for mortgages and refinancing, low fees and a straightforward process, our entire team is dedicated to serving you. We'll guide and advise you — honestly, openly and without surprises — every step of the way.
First Internet Bank offers a variety of mortgage loan options including:
Conventional, fixed-rate loans
Adjustable-rate loans
VA and FHA loans
Jumbo loans
Home equity loans and lines of credit
Don't just take my word for it
"Chris went out of his way to make sure this loan was approved and he was always reassuring me not to worry about anything, he would take care of it and he did! A great person to work with."- Rebecca, Social Survey review
"So great to be able to pick up the phone and have everything explained to me simply and clearly. Thanks for making our refinance as easy as possible, Chris!"- Molly, Social Survey review
"Christ is extremely knowledgeable, professional and easy to work with. He knows his business very well and makes it very easy to get the job done. We needed to close our deal in 30 days...no problem."- John, Zillow review
"Chris is the man!! He's quick, efficient, and very personable. He's great to answer questions and make sure you understand everything. We've told just about everyone we know about Chris. We consider him part of our extended family!!"- Erik, Social Survey review
"I worked with Chris Lawson, a very knowledgeable and thorough professional Senior Mortgage Loan Officer and he made the refinance process look like a cake walk!!"- Zillow review
"Chris is always professional and helpful throughout the entire process. I've worked with Chris through multiple loans and he works diligently to keep the process moving and provides the best options for us to achieve our goals. Thank you!"- James, Social Survey review