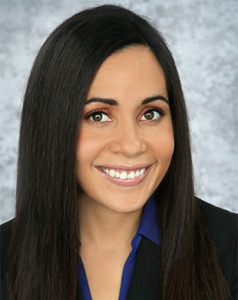 Ashley Voynovich
Senior Loan Officer
Office: 844-638-6727
Fax: 317-713-4589
Email: avoynovich@firstib.com
NMLS #: 1515362
Easy process. Quick approvals. Exceptional service.
At First Internet Bank, our goal is to give you an extraordinary experience from start to finish:
Fast, easy and hassle-free process — to get you to the closing table as quickly as possible
Intuitive application and loan portal — to make it a breeze to share with us what we need to know
We're committed to providing timely, attentive service when you need personalized attention…and state-of-the-art technology to lead you through the process if you're the DIY type. It's our way of giving you the best of both worlds. (Oh, and our rates aren't too shabby either. Just sayin'.)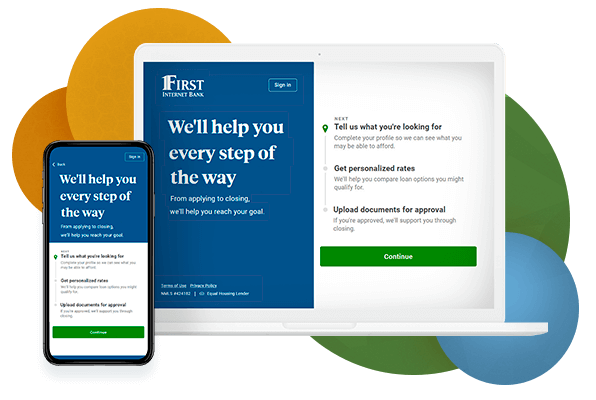 About me
I simplify the lending process to make you feel comfortable and at ease — even if you're a first-time homebuyer. I understand the importance of communicating every step of the way, and I put myself in your shoes to make the process pleasant and efficient.
About First Internet Bank
From our founding in 1999, First Internet Bank has been passionate about delivering the convenience of technology and unparalleled support to our customers in all 50 states. We've helped thousands of people like you achieve their dreams of homeownership. With competitive rates for mortgages and refinancing, low fees and a straightforward process, our entire team is dedicated to serving you. We'll guide and advise you — honestly, openly and without surprises — every step of the way.
First Internet Bank offers a variety of mortgage loan options including:
Conventional, fixed-rate loans
Adjustable-rate loans
VA and FHA loans
Jumbo loans
Home equity loans and lines of credit
Don't just take my word for it
"This is our second refinance with Ashley. Since we were happy with the way our first refinance went, I contacted Ashley when rates began to drop again. At that time, the rates still were not quite where they needed to be to make a second refinance worth it, but she said she'd contact me if they reached that point. When they did, she contacted me and we started again. The second refinance went smooth like the first - even during the midst of the COVID-19 pandemic."- Jennifer, Social Survey review
"As a first-time homebuyer, I had a lot of trepidation about the process but working with Loan Officer Ashely Voynovich made everything so simple! She answered each of my many questions very quickly and made sure I was understanding everything we did. Being able to upload all the documentation online saved me a lot of time in my busy schedule. I was amazed we were able to close so quickly. I would definitely recommend Ashley to anyone who was looking to purchase a new home."- Christina, Lending Tree review
"Ashley and her team were fantastic to deal with. I bought 3 homes and refinanced 8 or more times. This was without a doubt the easiest process I have experienced. There was not the last minute we need this document or letter. It was a smooth as silk. Ashley was very pleasant, kept her promises, if she did not know an answer, she would find it. Underwriting was a breeze. Great rates, low cost. I cannot say enough good things about them."- Michael, Social Survey review
"The communication from Ashley, and all of the different departments, was great. I never felt like I was left in the dark. Everyone kept me up to speed on where we were in the process and always offered to help. Refinancing a home is a big financial task that can have major implications if something is done wrong. I appreciate the professionalism that was used by Ashley and everyone else at First Internet Bank."- John, Social Survey review
"Extremely professional, and very approachable! Ashley is the absolute best! Communication was excellent and always prompt at answering emails and calls. Very smooth transaction. We were going to stop the buying process due to problems with a local lender, but Ashley picked the transaction and we closed in a matter of weeks. I am very impressed with this Bank and the teamwork. Thank you!"- Karina, Bankrate review