Low down payment loan options and competitive rates
First-time homebuyer? Less-than-perfect credit? Or looking for a low down payment mortgage loan option?  If the answer is "yes," you may want to consider an FHA loan from First Internet Bank.
FHA home loans are loans insured by the Federal Housing Administration (FHA). With flexible lending requirements and a lower down payment (as low as 3.5%), FHA loans offer an alternative to conventional loans. Talk to one of our loan officers today to learn more about our fixed and adjustable rate options.
Low down payment options as low as 3.5%
Flexible lending requirements for credit score and debt-to-income ratio
Typically has lower interest rates
Requires monthly mortgage insurance
Don't just take our word for it
"The process went smoothly with personal interaction from First IB personnel at each step - application, document collection, review and final approval. The online document collection was very efficient, and the loan processor and staff were most attentive to make sure that nothing fell through."- Bob, Lending Tree Review
"Best experience getting a home loan ever. Easy downloads and quick results. People were very helpful with any questions I had. Rate was also better and their pricing was up front and understandable. The title people came to my house making signing very easy."- Loyd, Consumer Affairs Review
"This was my first experience buying a house, and First Internet Bank helped me to feel completely comfortable and confident throughout the entire process. They are friendly, efficient, and offered the best rates! I couldn't have asked for anything more and would recommend them in a heartbeat!"- Chelsae, Bankrate Review
"They made the mortgage process easy. They kept me well informed of the entire process, deadlines and documents. The is the easiest mortgage process I have ever had and it's my third. Highly recommend using First Internet Bank."- Sharon, Bankrate Review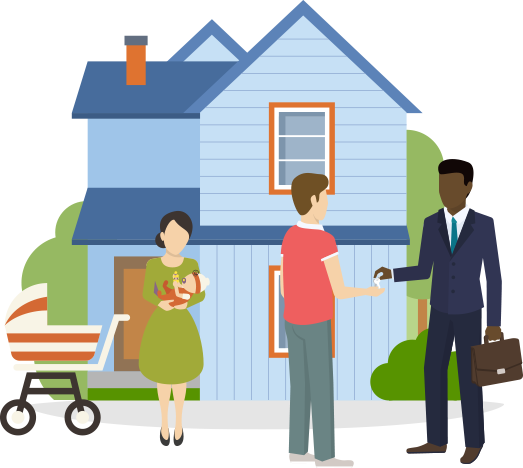 Talk to us about pre-approval
Getting pre-approved shows realtors and buyers that you're a serious, credible buyer, which can give you an advantage over other buyers interested in the same home.
To get started, simply apply online (anytime, anywhere, no appointment needed). Once we receive your application, we'll connect you to one of our experienced loan officers, who will help you choose the right loan option.
Monday – Friday8:00 AM – 8:00 PM EST
Saturday9:00 AM – 4:00 PM EST
Resources, insights and information