COVID-19

(Coronavirus) Information
We're Here To Help.
The health and safety of our customers and employees are our top priorities during this unprecedented event. We appreciate the efforts of healthcare workers, local communities and governments working to contain the Coronavirus.  As we continue to monitor developments, First Internet Bank recognizes that some of our customers may be negatively impacted by the global outbreak. We're here to help and ready to offer assistance, as needed.

Personal Banking Customers.
Important Note: The IRS has begun issuing Economic Impact Payments. First Internet Bank will post your direct deposit as soon as we receive your funds from the federal government. You may track your payment by visiting the IRS website and selecting the "Get My Payment" tool.
As always, you can complete many of your banking needs from wherever you are by phone, online and through our mobile app.  If you need to get in touch with us, please email bank@firstib.com or call us toll-free at 1-888-873-3424. Our team of relationship bankers is available Monday – Friday 7:00 AM-9:00 PM EST and Saturday 9:00 AM-3:00 PM EST.
Current customers who have been financially impacted by COVID-19 and need help, please call us at 1-844-638-6731 to discuss how we may be able to help. If you currently have a First Internet Bank checking or savings account, we can quickly expedite the loan process and get you the funds you need.
Please call ahead before visiting our Fishers, IN corporate office.  We are modifying our operations in order to aid efforts to contain COVID-19.  You can reach us at 1-888-873-3424 to arrange a meeting time, Monday – Friday 10:00 AM-3:00 PM EST so that we can be ready to serve you effectively and efficiently.

Credit Cards, Mortgage and Consumer Loans.
Have immediate questions about making your current credit card, mortgage or consumer loan payment? We may be able to provide assistance. To contact us, please call 1-888-873-3424 (extensions 1003 and 2009), Monday – Friday 7:00 AM-9:00 PM EST and  Saturday 9:00 AM-3:00 PM EST.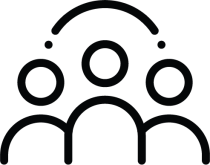 Small Business Owners.
On Monday, February 22, the Biden Administration changed crucial Paycheck Protection Program (PPP) rules in an effort to help the smallest companies receive funds.
The newly introduced changes include a 14-day exclusive window for applications from smaller businesses. Beginning Wednesday, February 24, the Small Business Administration (SBA) will only accept PPP applications from companies with fewer than 20 employees.
If your company has more than 20 employees, First Internet Bank can continue to review your application and have it in queue for submission, but they will not be accepted for review until after March 9
If your application is already with the SBA for review, the administration has indicated that processing will continue
Other announced changes will require additional clarification (and, most likely, updates to our software platform and documentation), so they are not considered "final" at this time:
The changes also aim to help sole proprietors, independent contractors and self-employed individuals receive more financial support through a new method of calculating loan amounts. If you meet this definition, please know that we await further instruction from SBA regarding:
Calculating loan amounts (this change may require an update to our software as well as new forms) for loan requests that have not yet been submitted
Reviewing and calculating forgiveness requests
Other notable changes include:
Those with recent felony convictions not tied to fraud will now be able to apply, as will those who are delinquent or in default on federal student loan debt
Business owners who are not United States citizens, but who are lawful residents, are eligible for loans and may apply for relief by using their Individual Taxpayer Identification Numbers (ITINs)
We are pleased with these changes; they are intended to help a number of small businesses who previously qualified for very little relief. However, the newly-introduced changes are significant; we appreciate your patience as we await further instruction from the SBA.
Additionally, here is an update we think will make Paycheck Protection Program (PPP) borrowers smile. The Small Business Administration (SBA) can finally begin accepting the revised Form 3508S, making the forgiveness process easier for loans of $150,000 or less. To use this new form, just log in to the First Internet Bank Forgiveness portal.
We will continue to provide updates regarding the PPP program through email, as well as our website . If you have any questions about this or any other loan issues, please contact our PPP Team at ppploanapps@firstib.com.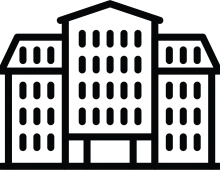 Commercial Lending and Commercial Real Estate.
Please contact your relationship banker directly should you have any questions.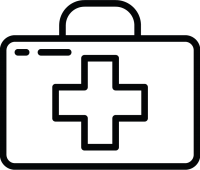 Healthcare Practice Finance.
If government mandates are preventing your practice from re-opening or operating at normal capacity, please email healthcarefinance@firstib.com to learn about options that may be available to you.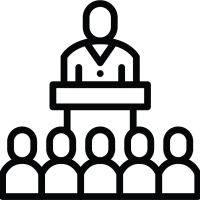 Public Finance.
First Internet Bank is committed to working with local and state municipalities, helping them operate effectively despite the economic impact of COVID-19.  We can assist our partners with access to several options that allow them to navigate today's financial challenges. Both traditional market solutions and federal and state programs are available.  These include:  Short-term Cash Flow Financing, CARES Act Relief for State and Local Municipalities and the New Money Market Mutual Fund Liquidity Facility.  For more information please contact our Public Finance team at 1-317-806-1954 or publicfinance@firstib.com.

Beware of Fraudulent Online Activity.
Unfortunately, even at times like this, we all need to be on the lookout for suspicious emails and text messages.  Their goal is to convince you to share sensitive information like usernames and passwords, to make purchases or donations or download malware onto your device.  If you receive what you believe is suspicious activity, please don't respond, click on any links or open attachments.  Verify authenticity before you make a purchase or donation. Read more about First Internet Bank Fraud Prevention Recommendations.
Our first priority remains to keep our employees and customers safe, and like you, we are doing what we can to minimize the potential spread of this virus.  While precautions have been made, we appreciate your patience as we continue to work hard to provide you the level of service you have come to expect.