COVID-19

(Coronavirus) Information
We're Here To Help.
The health and safety of our customers and employees are our top priorities during this unprecedented event. We appreciate the efforts of healthcare workers, local communities and governments working to contain the Coronavirus.  As we continue to monitor developments, First Internet Bank recognizes that some of our customers may be negatively impacted by the global outbreak. We're here to help and ready to offer assistance, as needed.

Personal Banking Customers.
Important Note: The IRS has begun issuing Economic Impact Payments. First Internet Bank will post your direct deposit as soon as we receive your funds from the federal government. You may track your payment by visiting the IRS website and selecting the "Get My Payment" tool.
As always, you can complete many of your banking needs from wherever you are by phone, online and through our mobile app.  If you need to get in touch with us, please email bank@firstib.com or call us toll-free at 1-888-873-3424. Our team of relationship bankers is available Monday – Friday 7:00 AM-9:00 PM EST and Saturday 9:00 AM-3:00 PM EST.
Current customers who have been financially impacted by COVID-19 and need help, please call us at 1-844-638-6731 to discuss how we may be able to help. If you currently have a First Internet Bank checking or savings account, we can quickly expedite the loan process and get you the funds you need.

Credit Cards, Mortgage and Consumer Loans.
Have immediate questions about making your current credit card, mortgage or consumer loan payment? We may be able to provide assistance. To contact us, please call 1-888-873-3424 (extensions 1003 and 2009), Monday – Friday 7:00 AM-9:00 PM EST and  Saturday 9:00 AM-3:00 PM EST.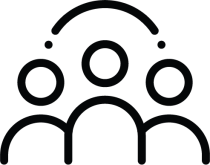 Small Business Owners.
The Small Business Administration (SBA) announced that Paycheck Protection Program (PPP) funding has been exhausted and that it is no longer accepting applications through the PPP portal.
We will continue to provide updates regarding PPP program and loan forgiveness through email, as well as our website . If you have any questions about this or any other loan issues, please contact our PPP Team at ppploanapps@firstib.com.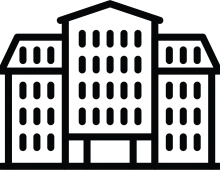 Commercial Lending and Commercial Real Estate.
Please contact your relationship banker directly should you have any questions.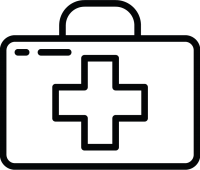 Healthcare Practice Finance.
If government mandates are preventing your practice from re-opening or operating at normal capacity, please email healthcarefinance@firstib.com to learn about options that may be available to you.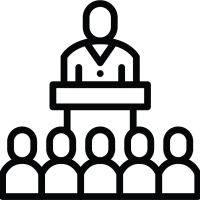 Public Finance.
First Internet Bank is committed to working with local and state municipalities, helping them operate effectively despite the economic impact of COVID-19.  We can assist our partners with access to several options that allow them to navigate today's financial challenges. Both traditional market solutions and federal and state programs are available.  These include:  Short-term Cash Flow Financing, CARES Act Relief for State and Local Municipalities and the New Money Market Mutual Fund Liquidity Facility.  For more information please contact our Public Finance team at 1-317-806-1954 or publicfinance@firstib.com.

Beware of Fraudulent Online Activity.
Unfortunately, even at times like this, we all need to be on the lookout for suspicious emails and text messages.  Their goal is to convince you to share sensitive information like usernames and passwords, to make purchases or donations or download malware onto your device.  If you receive what you believe is suspicious activity, please don't respond, click on any links or open attachments.  Verify authenticity before you make a purchase or donation. Read more about First Internet Bank Fraud Prevention Recommendations.
Our first priority remains to keep our employees and customers safe, and like you, we are doing what we can to minimize the potential spread of this virus.  While precautions have been made, we appreciate your patience as we continue to work hard to provide you the level of service you have come to expect.